USING IT ALL UP
29 Jan 2016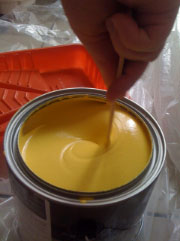 When you are close to finishing your painting project, take a quick look in your paint can—how much paint is left?...
[READ MORE]
PAINTING A PALISADE FENCE
29 Jan 2016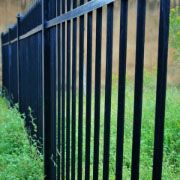 To protect and decorate a palisade fence exposed to weather conditions is quite a task which requires extensive preparation and an adequate paint system, particularly in order to obtain the required product performance for at least the next 7-10years. Asking for a 20- year maintenance free system is a bit optimistic when considering the harsh weather conditions in South Africa...
[READ MORE]
WHAT YOU NEED TO KNOW
29 Jan 2016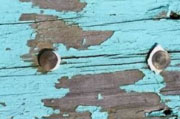 Some types of paint – particularly old gloss paint found mainly on metalwork and in pre-war buildings – may contain lead as a pigment. But properly handled, paintwork with lead need not be a danger...
[READ MORE]
HOW TO CLEAN UP SAFELY AFTER PAINTING
29 Jan 2016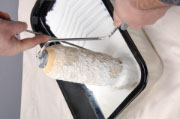 Water-based paints Here is a comprehensive guide to the best and safest way of cleaning up after using either...
[READ MORE]
LEAD EDUCATIONAL POSTER
29 Jan 2016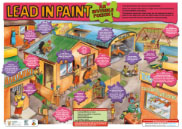 General
[READ MORE]
TIPS BEFORE YOU START PAINTING
29 Jan 2016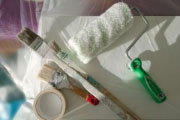 1. Buy only enough paint to do the job Recent studies have shown that between 10% to 15% of...
[READ MORE]
HOW TO TRANSPORT PAINT SAFELY
29 Jan 2016

Every effort should be made to transport paint safely and responsibly...
[READ MORE]
STUBBORN PAINT CHIPPED AWAY WITH PLASTER
29 Jan 2016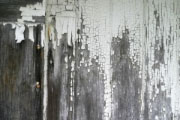 QUESTION So the actual problem I need to sort out is that where some of the stubborn paint was chipped away so was some of the plaster. I now have a lot of small indentations I would like to repair. I would like to know what product should I use and what procedure would be the simplest and most cost effective?
[READ MORE]
PAINT WISE: BUY THE RIGHT SIZE
29 Jan 2016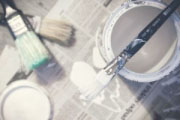 We always buy too much paint for the job. Studies show that between 10% to 15% of paint bought...
[READ MORE]
BASIC PAINTING TIPS & SURFACE PREPARATION
29 Jan 2016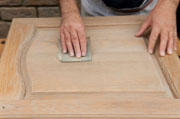 Depending on the state of the walls in the room to be painted, there will be surface preparation requirements needed prior to applying any paint system...
[READ MORE]